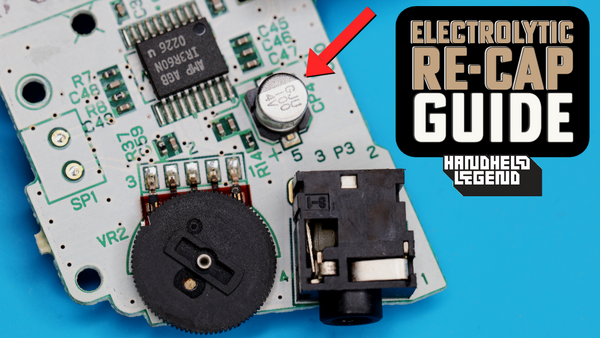 Our Electrolytic Re-Cap Guide
Re-Capping Made Easy!
In this post, we will show you how to replace both types of electrolytic capacitors; "Surface Mount" and "Through-Hole". This process requires a bit of soldering knowledge. If you're just getting started with soldering, please check out our soldering guide linked below. We will have a video as well as our wiki link listed below in case you need more assistance!

Before proceeding, please exercise safety when working with electrolytic capacitors. Applying too much heat can cause these components to EXPLODE. Always wear eye protection and hand protection when performing this type of work!
Here is some of the equipment that you'll need to get you started:
Now that you're familiar with some of the equipment you may need, check out below our video and step by step guide!
Electrolytic Capacitor Replacement Guide | Re-Caps Made Easy
Wiki Written Guide:
This guide will take you step by step, that details everything in the process.