Game Boy DMG Original IPS UV Printed Shell
As advertised!
Print looks great, very high quality, won't be coming off anytime soon. Texture feels like original GB. Love that the battery compartment is all ready for the CleanJuice pack, went right in without any issue.— (Only downside is the screen protector came with double sided tape and I accidentally peeled off the wrong side first)
Great Quality-Looks amazing
I love the shell, its made with great quality and everything fits perfectly with no extra cutting. I'm definitely buying more from HHL.
You can check out my posts on the shells on my IG @ CanadianGamerDad
Not a great shell
2 of the screw posts stripped as soon as put the console together and one of the screws the kit came with broke in half as ai was putting it in. Very cheap quality shell and aftermarket screws
Great shell
I love this shell very much altough the painting of the screen and the painting of the shell does not match 100 %. I made a video from the building of an IPS mod with this shell. All stuff came from HHL. :)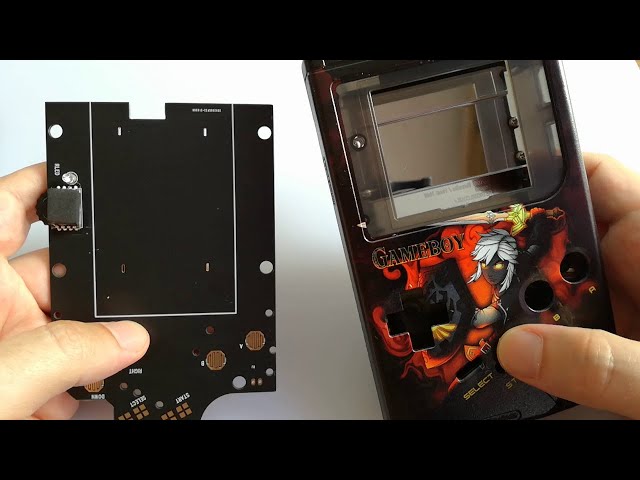 Good Quality!
Good Quality Shell. I wished there was a Serial Number Sticker for the Shell inside.
Absolutely Outstanding!
I bought this incredible 'MegaMan' GameBoy custom printed Shell a couple of months back & couldn't be happier! The design is nothing short of amazing, & it adds a true custom look to my GameBoy too, which has been the envy of all my friends... Highly recommended!!