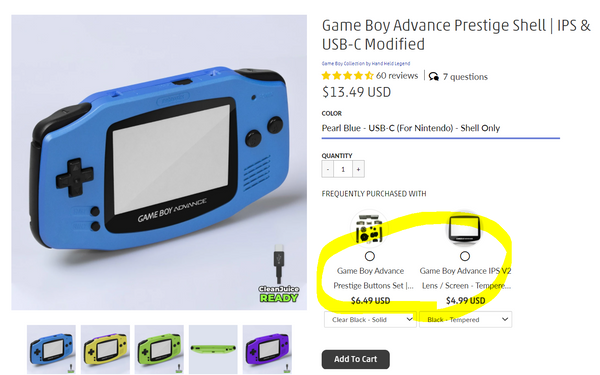 Website Update: Kit Construction! Changes to the Way You Can Order
This past weekend, we made some changes to a few popular products that typically come in kits. In the past, a glass screens/lens and buttons came packaged together with a shell and/or IPS kit.
Now you can choose to purchase a shell or IPS kit without a lens or without buttons, making them more affordable on their own. You can choose to upgrade to a tempered glass lens or standard glass lens and/or choose your own buttons at additional cost. No more aimless lenses or buttons lying around!
You'll also notice we've made it easier to add related products that are typically purchased together as a larger group. Check out additional product options listed alongside each product for easier selection - the once paired lenses are available here. Let us know your thoughts and comments!
Here are the products affected:
Buttons, screws, and lenses now available separately 

Buttons, screws, and lenses now available separately 

Lens now available separately

Lens now available separately

Lens now available separately

Lens now available separately

Lens now available separately