Game Boy Advance CleanAmp Pro v1.0 Audio Amplifier
Easy to install!
I recently had a customer who wanted three of these installed. It took me about 15 minutes to open all three of them and install this amplifier. Check out my YouTube video to see how easy it is!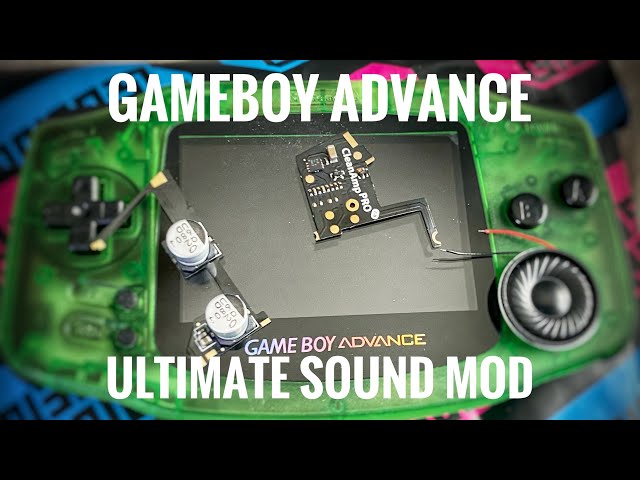 good deal
I have installed a bunch of the older models and I am liking this version. So easy to install that someone new to soldering could pull it off. Only thing I noticed is it doesn't seem to be as loud as the older models, but it is way louder than the stock speaker!
Great little amp speaker combo with great sound!!!
Just installed the Clean Amp Pro and Dehiss/Dehum kit in my GBA. Flex boards were super convenient and easy enough to install. I was a little disappointed with the durability of the Clean Amp board though. The pad for one of the speaker wires lifted from the flex board when soldered it, so minus 1 star for durability.
As far as performance goes, when paired with the dehum/dehiss kit, the new amp is super loud without any audible distortion or static.
Realmente bueno
El modulo funciona realmente bien, no hay ruido por la pantalla IPS y la instalación es sencilla y no se necesita usar cables. No he probado con los filtros de mas capacitancia, pero así como viene el módulo me parce excelente. Recomendado.
Easy to install
This was easy to install and there was definitely an increase in volume. Paired with new speaker and de-hum kit.
Loud & clear!
Paired the CleanAmp Pro V 1.0 with a new speaker and I am definitely happy with how loud and clear the sound is now. Surprisingly easy to install, even for someone, like myself, with only moderate soldering experience.