CleanJuice Game Boy Advance (V1.3) Li-Ion Rechargeable Battery Module
Works perfectly!
I have a GBA with IPS V3 screen and Supercard Mini flashcart. CleanJuice works perfectly with this setup, battery life is great and installation was easy. The only tricky part was to make the custom cover fit properly, you need to be very careful to not break anything. I'm super happy with the purchase and enjoying a lot my GBA!
100% better
AA batteries suck.... I used to swap batteries every few hours. Using this battery mod has given me like 10hours of playtime on my ipsv2 gba. It was easy to install just dont force it. With the battery cover for hp you dont even need to use the tape it just fits perfectly.
Long battery life, easy to install!
This mod is definitely a must have for 2022! The battery life is amazing, I have put approx 8 hours of Gameplay with Pokémon & still haven't charged it! If you have the custom shell it just drops right in, with a standard shell & very minor modifications it works just the same! Make sure to get the battery door if you don't have a dremmel tool to make it an even easier mod!
Check out my channel for more awesome mods by Handheld Legend!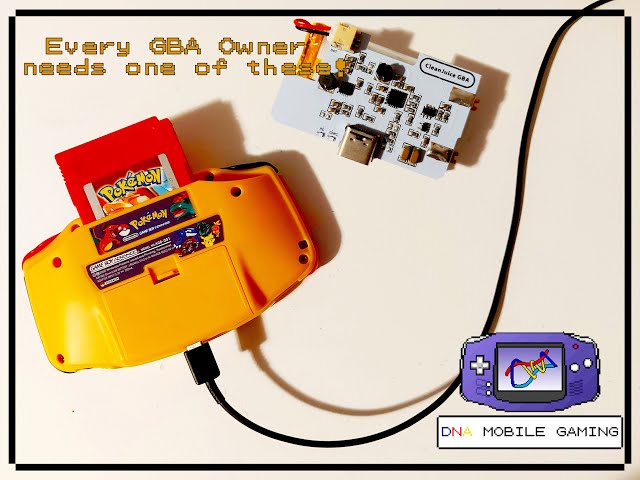 This is a must have for all GBA users
This is the easiest upgrade to your GBA you will ever do and it is a game changer. It is super easy to install and fits perfectly. Far superior above the others.
Great Battery
Good battery but the fit is too tight on original GB shells
AMAZING rechargeable battery for GBA
5 star review for this rechargeable mod for your original gba. The nice thing about this mod is that if the rechargeable battery dies you can take it out and switch to batteries to continue your gameplay session. Also if the power cells in the battery eventually die they are not soldered into place so you can buy a replacement battery and simply plug it in and continue for future proofing your device. Would recommend this mod for anyone who wants a rechargeable Gameboy advance. Also is a MUST if you upgrade the screen to an IOS screen!